About Us
Fitness let me run my race!
Among the joys of one's 60s is you realize that life happens FOR and not "TO" you.
There is no greater example of that for me than my encounter with Guillain-Barre Syndrome in 1996 which (briefly) put me in a wheelchair. At its worst, I could not even FALL out of a baseball catcher's crouch; my doctors thought the disease would be chronic.
Looking back I realize this experience both enabled and inspired me to "run my race" from a wheelchair at 40 with GBS to daily runs and workouts (and a resting heart rate of 50) at 65. In that process my life purpose was revealed: helping other patients achieve their best possible results as I have, or better yet not become "patients" in the first place. The mechanism for this purpose is something I call Replenishing Care (RC). Like most callings, I didn't choose it; RC chose me. And a pull toward fitness opened the door.
RC will help you run your race – no matter what that is!
RC will similarly help you "run your race" if you let it. RC STACKS (11+) cellular health technologies and therapies together into a personal best performance and personal best fitness model. By focusing at the cellular level, RC utilizes and enhances YOUR greatest fitness resource: YOUR OWN BODY'S ability to recover, heal and repair.
If you are not an "athlete" please do not think Replenishing Care isn't for you. Fitness is described as the capability to perform activities and tasks. It is for everyone. And RC will get you FITTER than you ever imagined possible with less soreness, fatigue or wear and tear – because RC will give your cells the resources, power and energy needed to "push through" the most difficult moments of workout or competition (or life's everyday challenges) - and recover more quickly.
I'm living proof of what RC can do. I'm a guy with average athletic ability who's getting stronger, faster and fitter as I progress into my sixties. I want others to enjoy the same opportunities whether they are elite athletes looking to rewrite the record books on their way to the Hall of Fame, or normal folks like me with average athletic ability who've gotten over a few hurdles of their own (and not necessarily the type you jump over on a track).
All I ask is you remember: your fitness is ONLY about you – and running YOUR RACE (whatever that is). And if you are someone who (because of body image, or bad experiences with traditional fitness programs) thinks "fitness" is for others, guess again. Fitness can and should be for everyone. It is the wellspring to living "your best life" and enjoying the related fruits of your labor. Best of all, you can do RC in the privacy and comfort of your own home.
We look forward to being part of your race!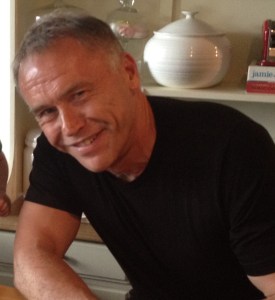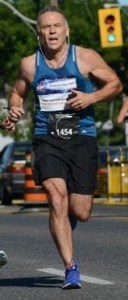 Kindest regards,
James G Comerford
President and COO
James G Comerford LinkedIn